Our team of professionals can assist you at every step of the home inspection process: Home & Pest Inspections, Radon Testing, Water Analysis, Structural Evaluations provided by a professional engineer, and more.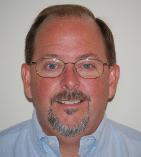 Over 15,000 Inspections Completed
Ed Harrington and his team have been fortunate enough to work with some of the most successful real estate professionals and their clients in this area for over 13 years. Ed's background includes real estate, general contracting, and real estate appraisals. His father operated an appraisal service where he literally grew up in the real estate industry here in North Carolina. Protecting our client's interests and informing them on their purchase is an old hat for us. Let us put our experience to work for you.